Wedding at The Elephant Safari Park Bali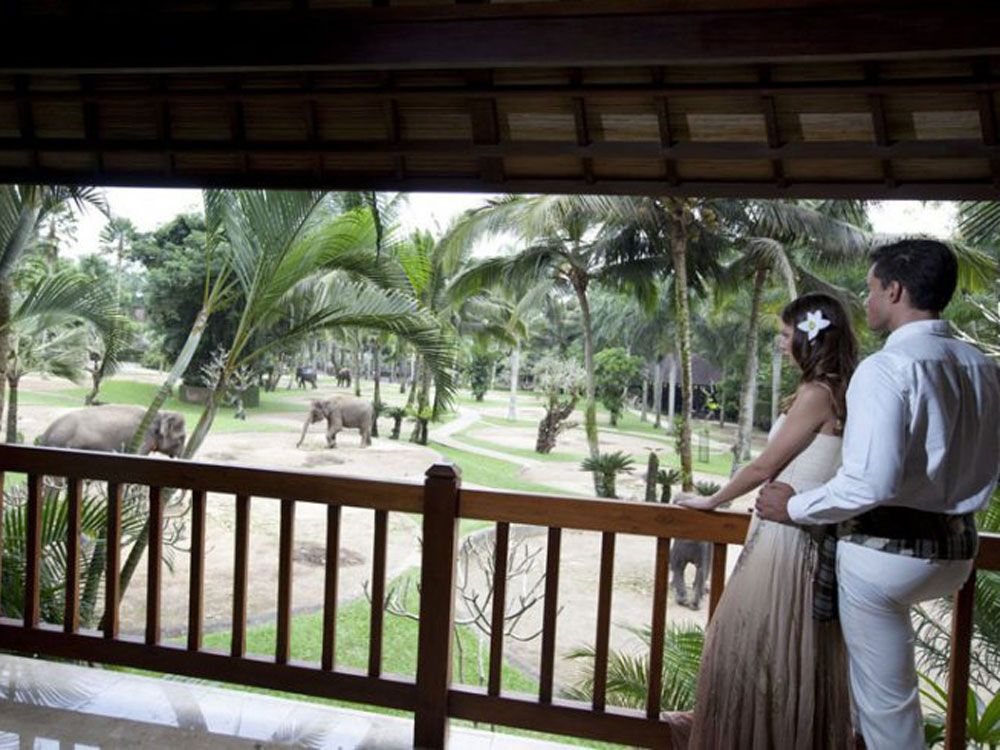 Celebrate your wedding in Bali is the ultimate romantic getaway especially if atop a majestic elephant organized by Happy Bali Wedding with a professional and experienced wedding planner in Bali. The Elephant Safari Park has a certain romantic aura and  mystery that makes it a special place for wedding couples in Ubud – Bali.
Image taking your vows at sunset under a traditional antique four post pavilion featured in the palaces of royalty in central Java. Decorated with frangipani pillars and a rose-petal flower laden bridal aisle, the marble and stone pupose built wedding pavilion is positioned t featured a stunning background of the elephant park and can seat up to 40 guests.
Withthe sun setting behind a beautifully carved whithe stone elepjant altar and 30 ft hight commemorative wedding flags it is one of the most spectacular ways to declare your wedding or commitment vows. Following your wedding ceremony a candlelit romantic dinner for two is served in privately appointed wedding gazebo.
Price start from US$3,295.00 nett
Wedding Organized : Happy Bali Wedding
Phone : +62 81 237 826 433