Guide in Jimbaran Bali, where to stay and things to do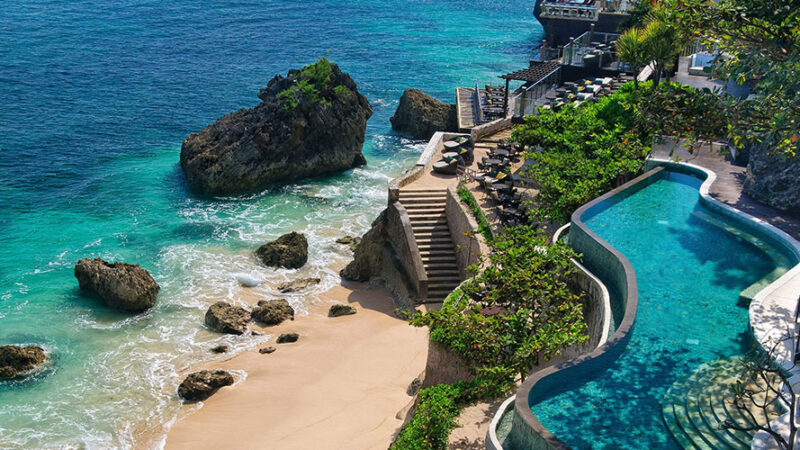 Probably for tourists already know Jimbaran. Jimbaran is a well-known coastal area located in the south of Bali. It has beautiful beaches that can be used as one of the destinations when traveling to Bali. Some beaches in Jimbaran are also famous for having good waves for surfers such as Uluwatu beach, Padang – padang Beach, Dreamland, Bingin Beach and Nyang nyang Beach. For watersport lovers, precisely at Tanjung Benoa Beach there are also watersport game rides managed by local residents. Want to find lodging villas are also scattered and easily available. It seems that Jimbaran is one of the tourist destinations that provides a complete offer, here are the detailed reviews. Below is detail that help you for Bali guide in Jimbaran.
Where to Stay in Jimbaran
Here are some references to luxurious private villa located in Jimbaran.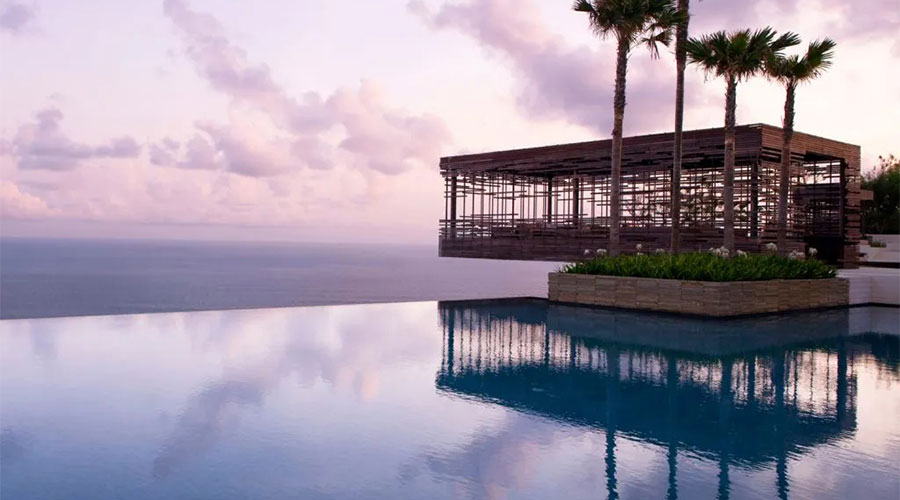 Alila Uluwatu
Alila Uluwatu is a luxury resort located at Jalan Belimbing Sari Uluwatu, Jimbaran. The resort is located on a cliff overlooking the Indian Ocean, with a view of the ocean so vast you feel as if you are in paradise. This resort provides an unforgettable experience. Alila Uluwatu features a 50-meter outdoor swimming pool overlooking the Indian Ocean and is about 30 minutes from Ngurah Rai Airport. It consists of private villas with private pools, a 24-hour fitness center, restaurants and spa facilities for relaxation.
Contact detail:
Tel +62 361 848 2166
Email [email protected]
Jl. Belimbing Sari Tambiyak, Pecatu,
South Kuta, Badung Regency, Bali
80364, Indonesia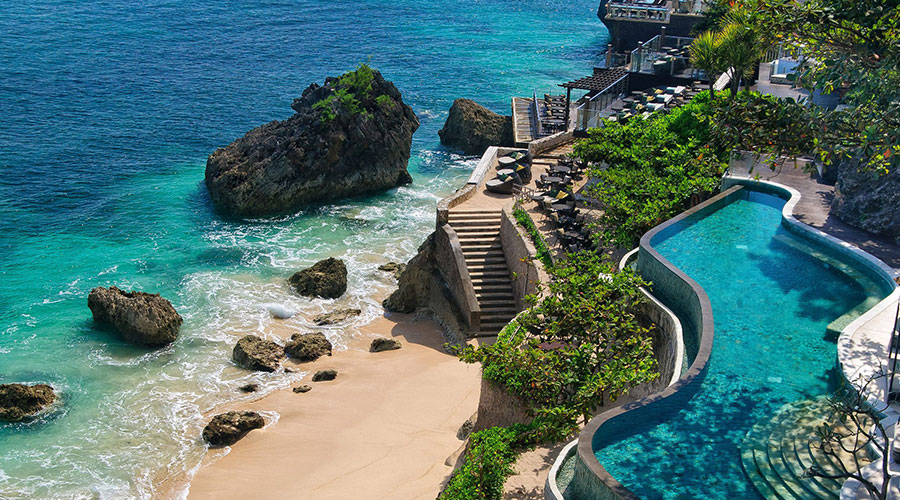 Ayana Resort
AYANA Resort Bali is a luxury resort located in Jimbaran, Bali. The resort is set on 90 hectares of cliff-top tropical gardens, 115 meters above Jimbaran Bay. It offers luxurious rooms overlooking the most beautiful and secluded white sand beach in Jimbaran Bay. Featuring an infinity pool directly overlooking the expansive ocean view, enjoy sunset swims and food and beverage snacks to make your vacation unforgettable. With world-class service to every guest, stunning views, and spa and wellness facilities.
Contact detail
Jalan Karang Mas Sejahtera, Jimbaran, Bali, Indonesia
Phone: +62 361 702222
Email: [email protected]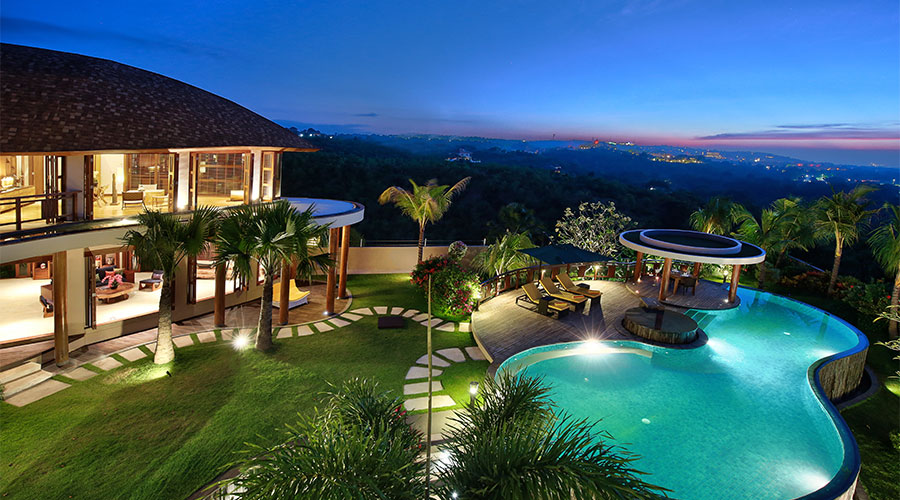 Vacationing with family and staying in a private villa is everyone's dream, 5 Bedrooms villa in Jimbaran of Casa Bonita is an exclusive villa consisting of 5 bedrooms that are equipped with luxurious facilities such as a living area, gym and other facilities such as a swimming pool. Approximately 25 minutes from Ngurah Rai Airport you are at the villa location. With a romantic view at night and from the villa also clearly visible Garuda Wisnu Kencana statue stands firmly.
Contact detail:
Jalan Goa Gong, Gang Casa Bonita, Jimbaran, Kuta Selatan, Kabupaten Badung, Bali 80362
Tel +62 8111 9090 61
Email [email protected]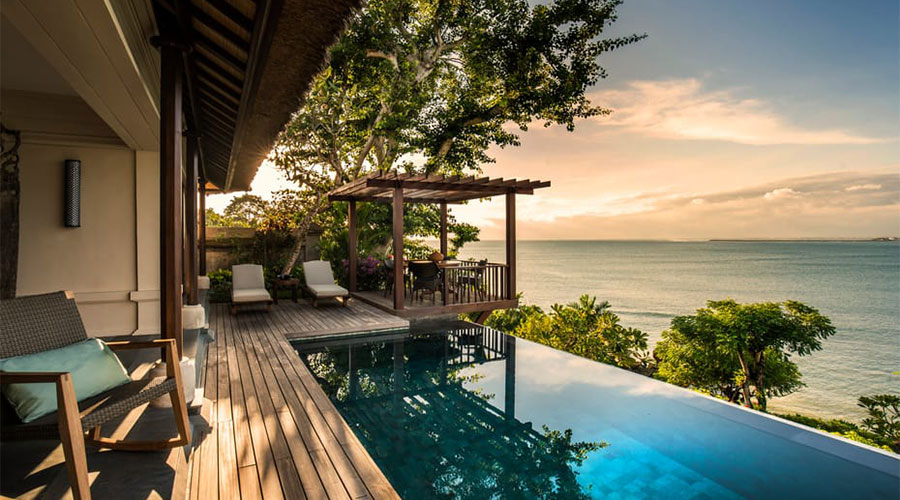 Four Seasons Resort Bali at Jimbaran Bay
Four Seasons Resort Bali at Jimbaran Bay is a luxury resort located in Jimbaran Bay, Bali. It consists of 156 villas with views of the Indian Ocean equipped with 3 restaurants, 2 bars, and spa facilities to pamper your body. Fancy a swim? The resort provides an outdoor swimming pool and a fitness center. It is located near the beach and is a great place to relax and enjoy the beautiful scenery of Bali.
Contact detail:
Jimbaran, Kuta Selatan, Bali 80361 INDONESIA
Telp 62 (361) 701010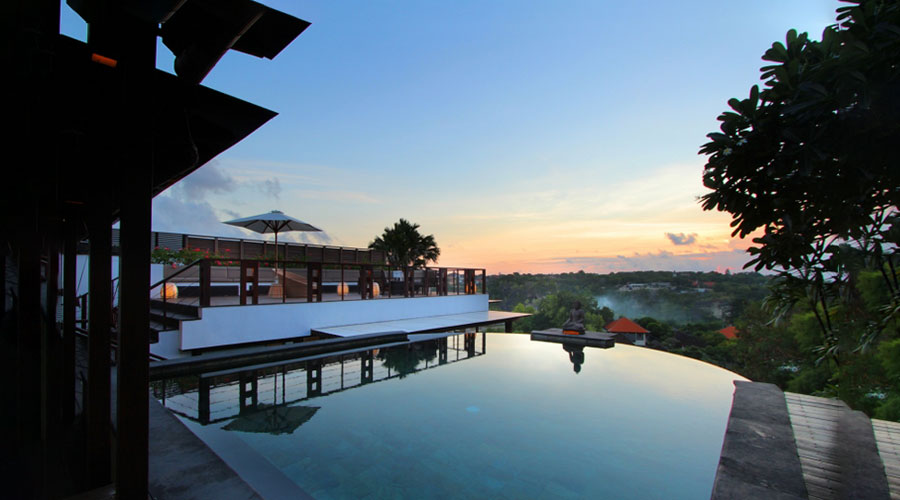 Temple Hill Residence Villa
Temple Hill Residence Villa is a luxury villa located in Jimbaran on a hillside overlooking Jimbaran Bay with stunning views of the Indian Ocean. It features a private pool, kitchen, and spacious living room. The villa also has a private balcony with outdoor seating where guests can relax and enjoy the view. Just a few kilometers from Uluwatu Temple and Garuda Wisnu Kencana Cultural Park.
Contact detail:
Jalan Wanagiri, Jimbaran, Bali, 80362 Indonesia
Tel +62 361 704679
Where to Eat in Jimbaran
Beachfront Seafood Restaurant
Enjoy a full course meal of fresh seafood caught by local fishermen. Located on the beachfront of Jimbaran is a row of seafood restaurants that serve delicious dishes accompanied by a beautiful beach atmosphere with sunset views.
Tourist Attractions and Tour Activities
Not inferior to other areas in Bali, Jimbaran provides a different experience for tourists who want to fill their vacation in Jimbaran. Famous activities offered in Jimbaran ranging from beach explores to watersport activities and paragliding are available. Read detail our previous article about 5 things to do in Jimbaran.
So it would not hurt if Jimbaran becomes one of the agendas that are worth visiting. Hopefully the information above helps you to plan the tourist attractions to visit during your vacation to Bali.