Nyepi Day in Jimbaran Villa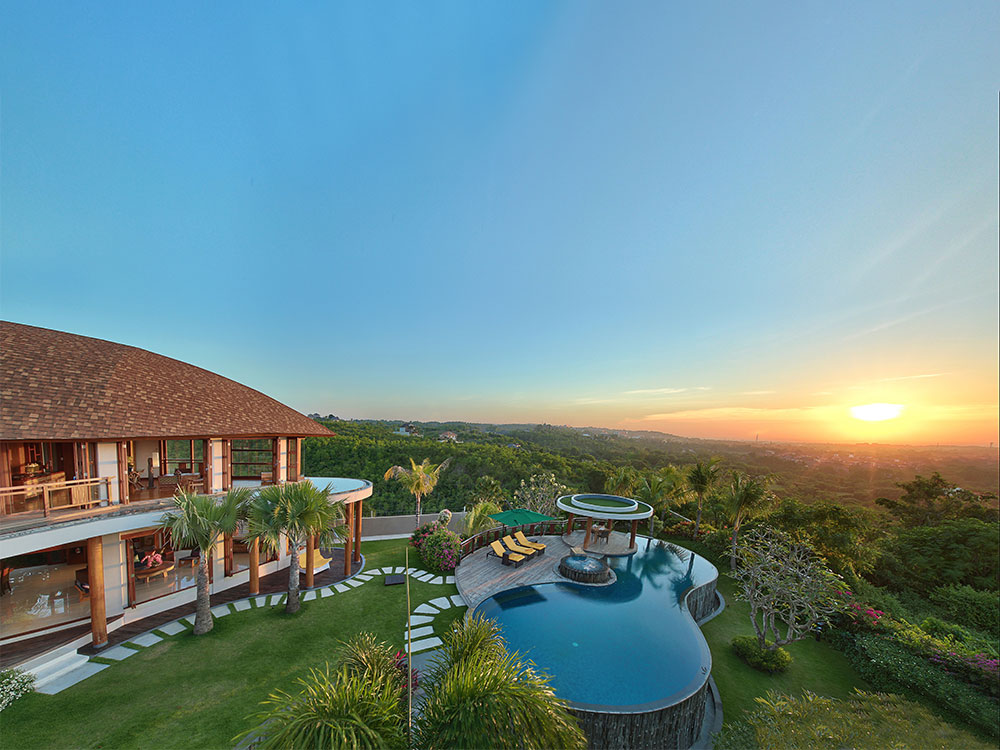 Nyepi is one of the biggest festivals for Hindus, especially in Bali. In 2023 Nyepi falls on Wednesday, March 22, 2023, the year Caka 1945. It is familiar that the day before the Nyepi celebration, there will be an Ogoh – ogoh parade as a form of tradition in Bali.
The Ogoh – ogoh parade usually starts in the late afternoon, around 6 pm; after the procession of the Nogtog ceremony, a ceremonial procession believed by Hindus to neutralize negative energy before doing tapa brata penyepian the day after, which coincides with Nyepi day.
Not lighting a fire
No work/activities outside
No entertainment
No traveling
That is why the atmosphere in Bali is like a dead city during his celebration, and residents are prohibited from doing activities that conflict with Tapa Brata Penyepian. This situation is excluded in public service areas such as hospitals, hotels. Tourists still get facilities such as internet connection and daily activities, but only in the environment where they stay, and at night the use of lighting is still permitted.
Here are some choices of luxurious and exclusive places to stay in Jimbaran:
For tourists who are vacationing in Bali or who want to feel the sensation of Nyepi in southern Bali, the Jimbaran area can be a vacation option. Here are the villas that we choose for you as a reference for comfortable and quiet villas in Jimbaran.
Casa Bonita Villa Jimbaran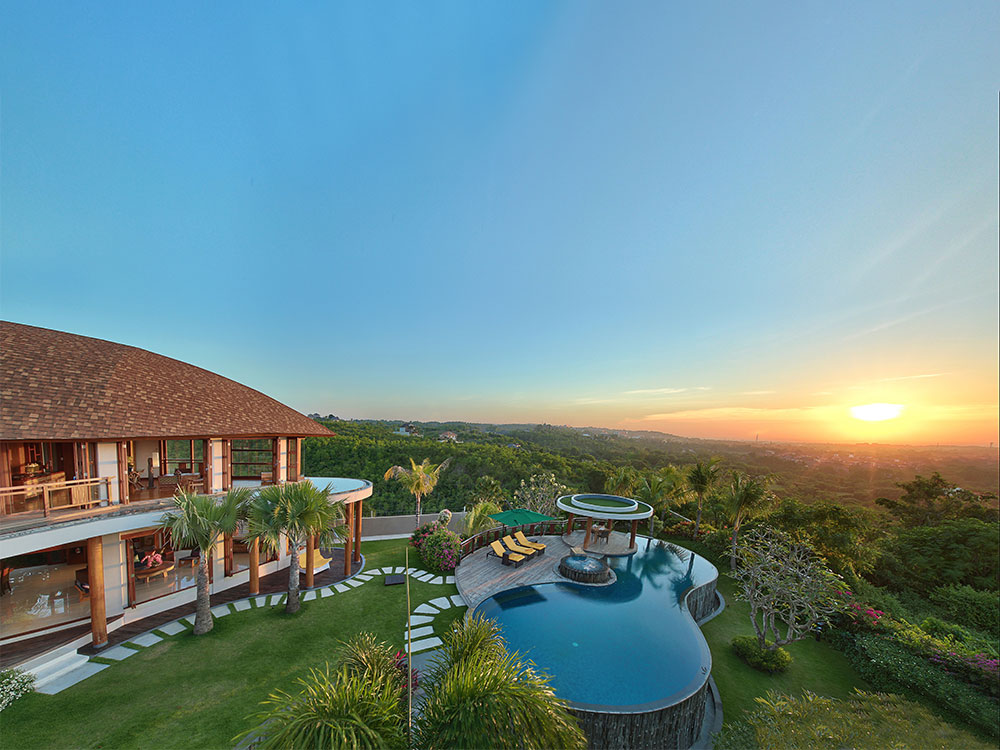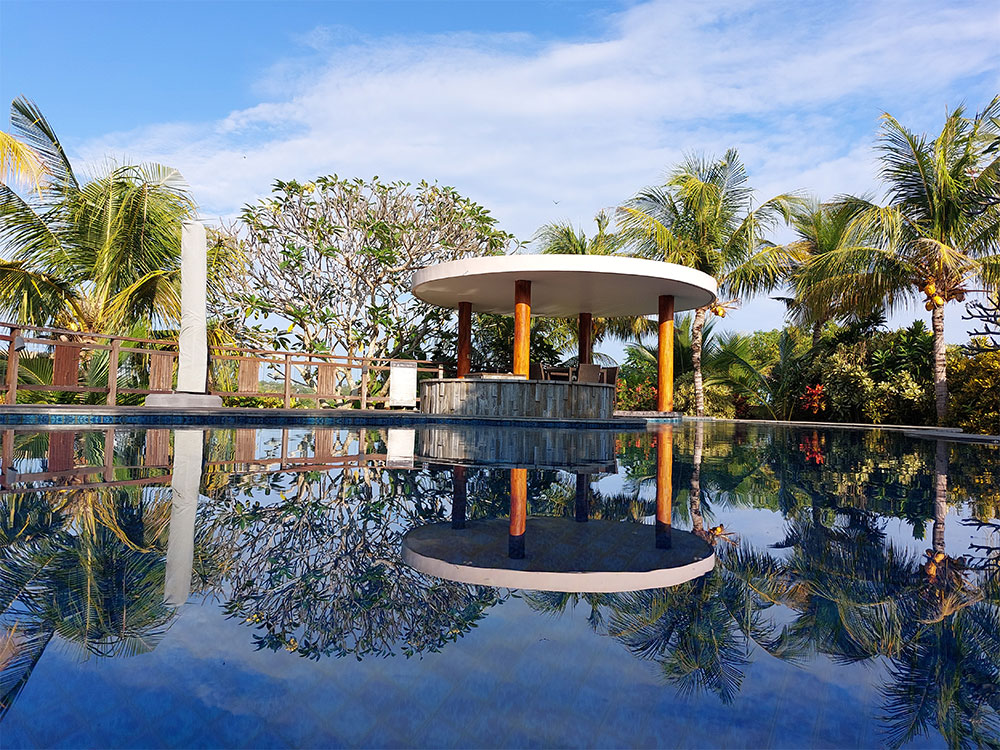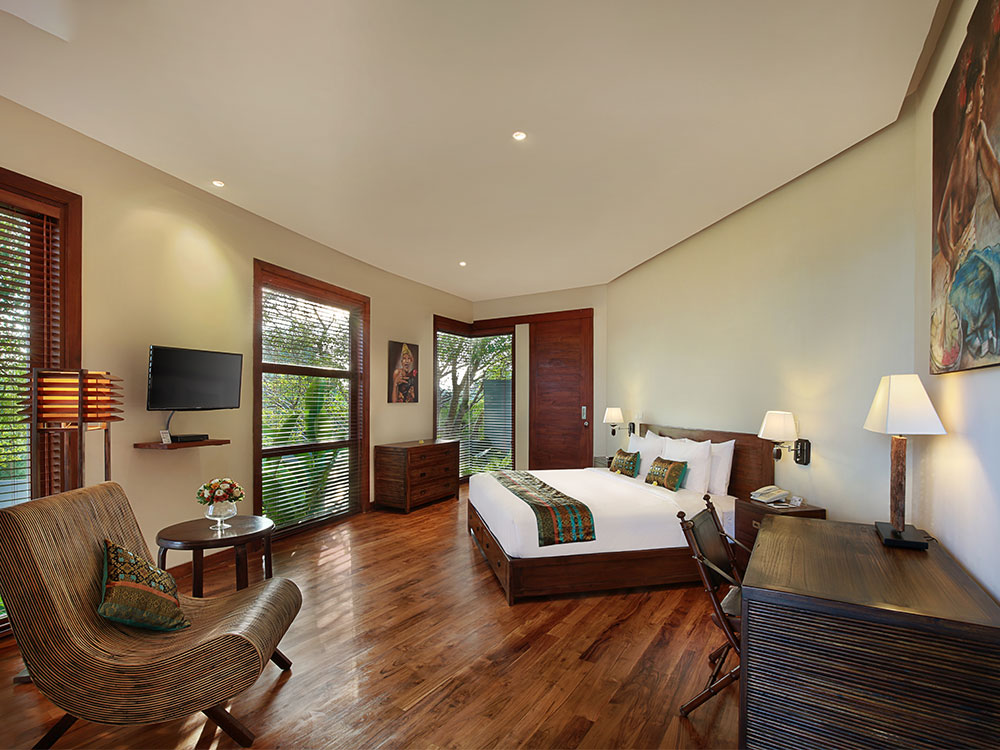 Jimbaran villa Casa Bonita Bali is one of the luxury villas located at Jalan Goa Gong. The villa consists of 5 bedrooms with a capacity of 10 people. Spacious villa area is equipped with outdoor swimming pool and a green courtyard.
Facilities and services in villa
5 bedroom villa
Daily cleaning service
Outdoor swimming pool
Sun deck
Living dan dining area
Cross Bali Breakers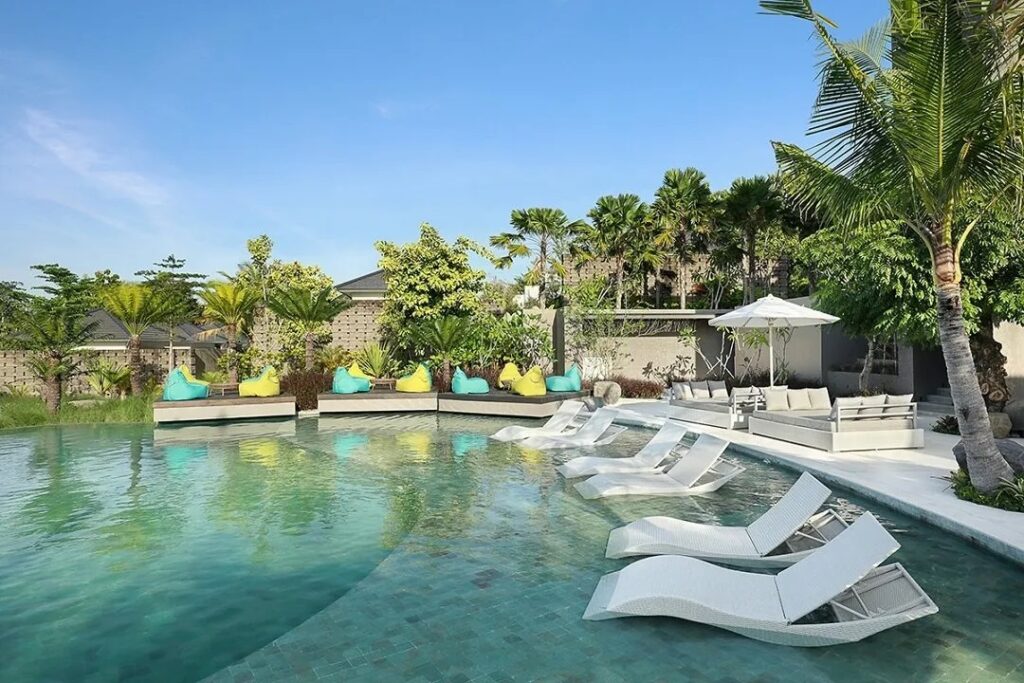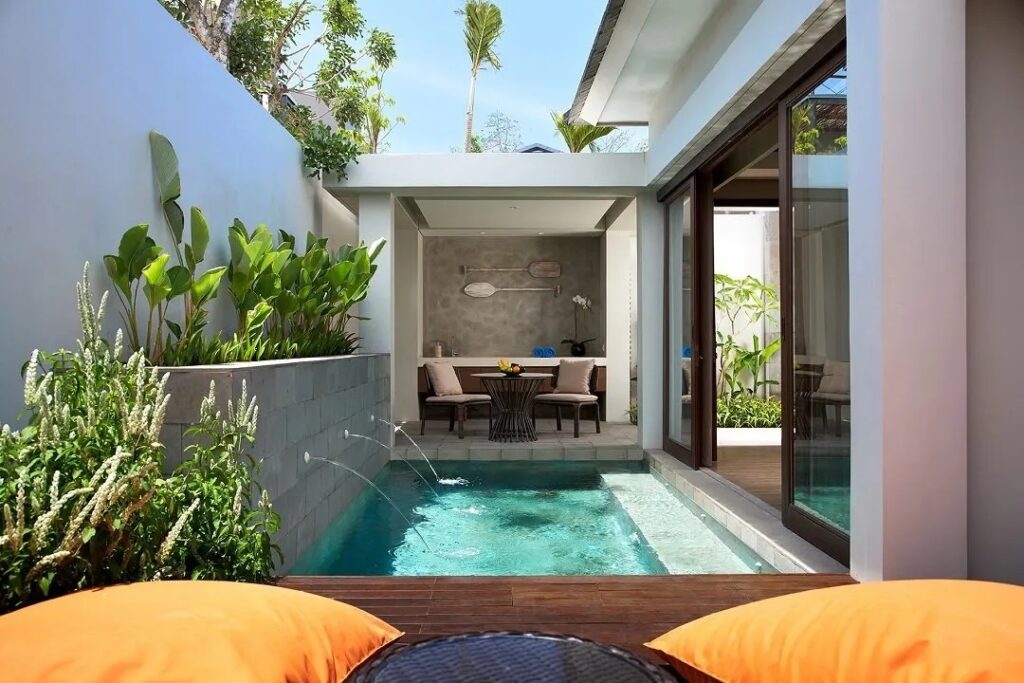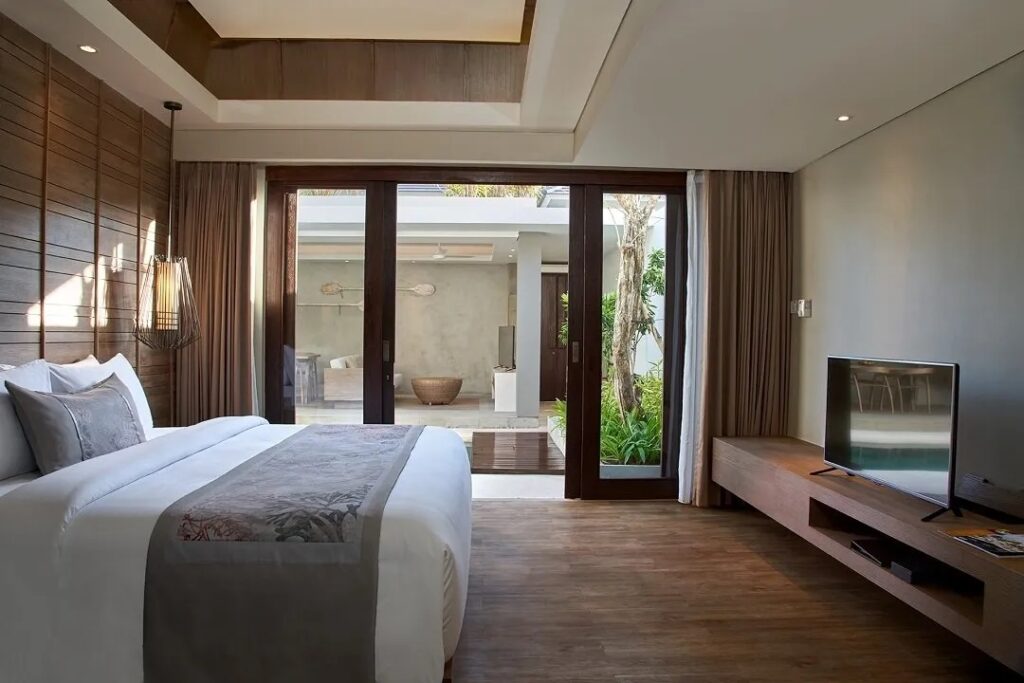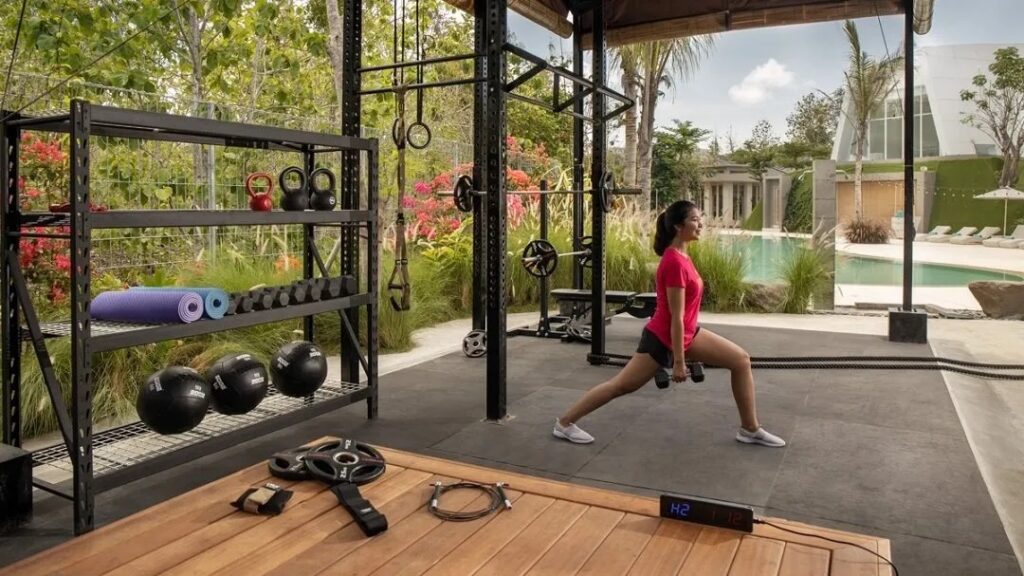 Cross Bali Brakers is one of the most luxurious villa in Jimbaran, previously named X2 Bali Breakers villa. Surrounded by lush greenery, the resort is equipped with a private swimming pool. The resort has 3 outdoor swimming pools and a restaurant.
Each villa has a private plunge pool, a seating area and a flat-screen TV. The private bathroom has a bathtub and separate shower.
Facilities and services in villa:
One bedroom villa
Daily cleaning servis
Private swimming pool
Living dan dining area
Restaurant
Vivara Bali Private Pool Villas & Spa Retreat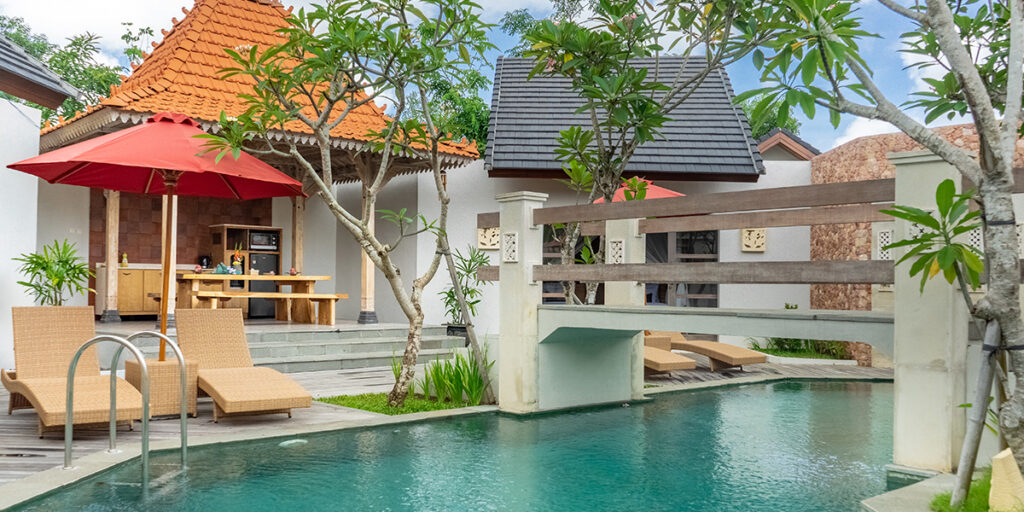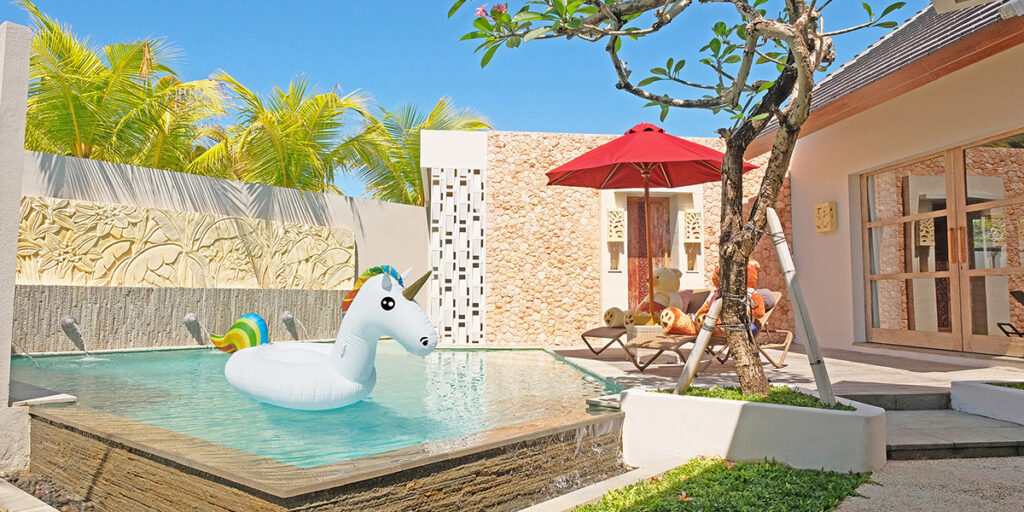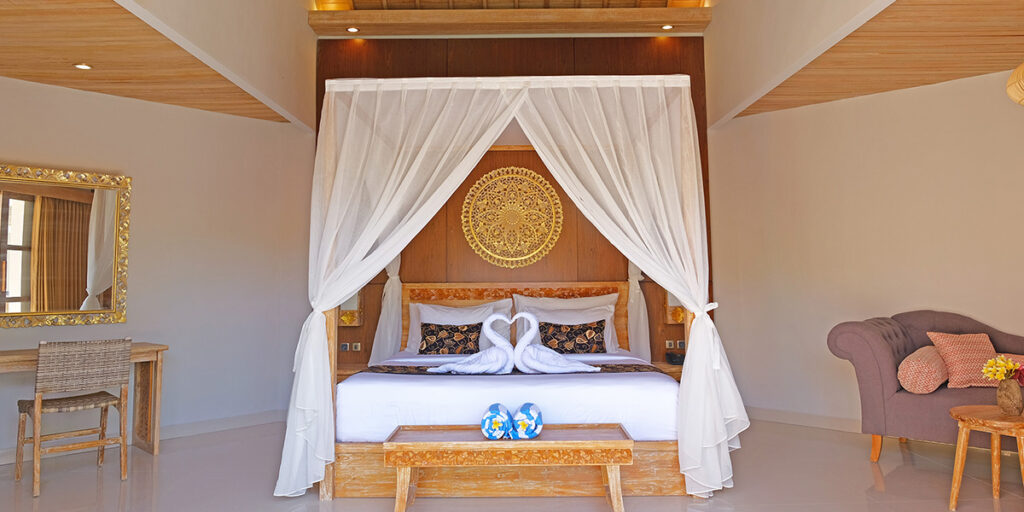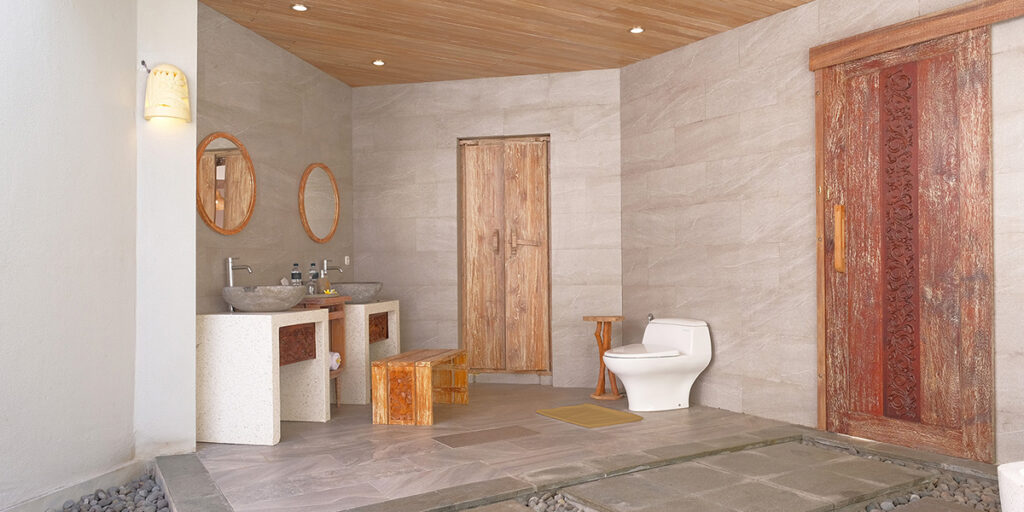 A private villa located in Jimbaran, Vivara Bali Private Pool Villas & Spa Retreat offers a new experience during your stay. Consisting of 3 types of rooms, namely one bedroom villas, two bedroom villas and four bedroom villas, each of which is equipped with a private pool.
Facilities and services in villa
Private swimming pool
24 jam room services
Living dan dining area
Floating breakfast, afternoon tea atau dinner upon request
Gending Kedis Luxury Villas & Spa Estate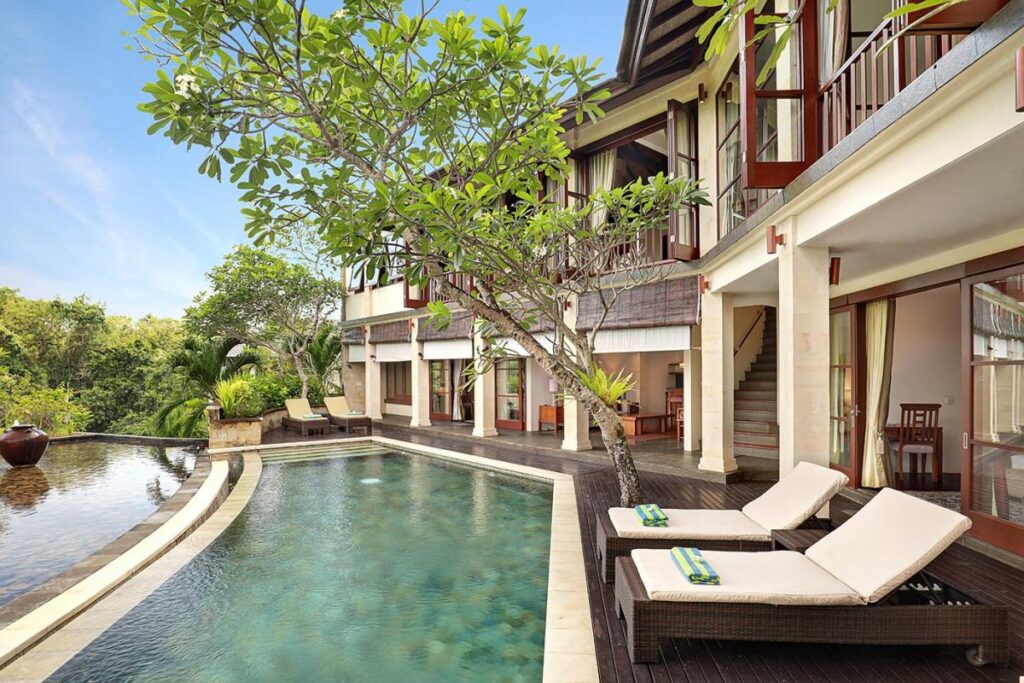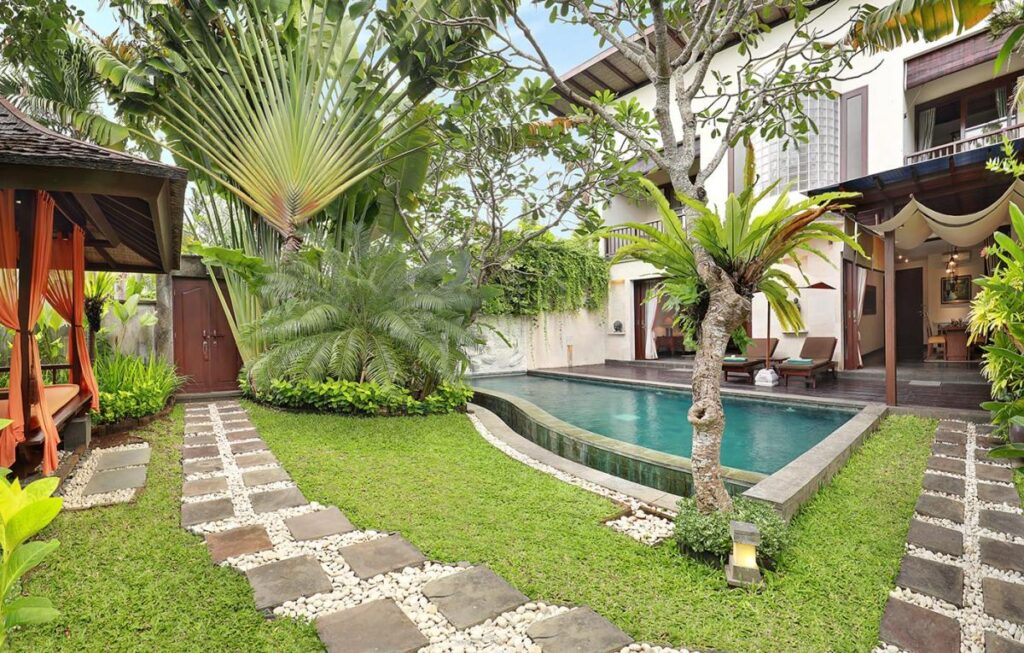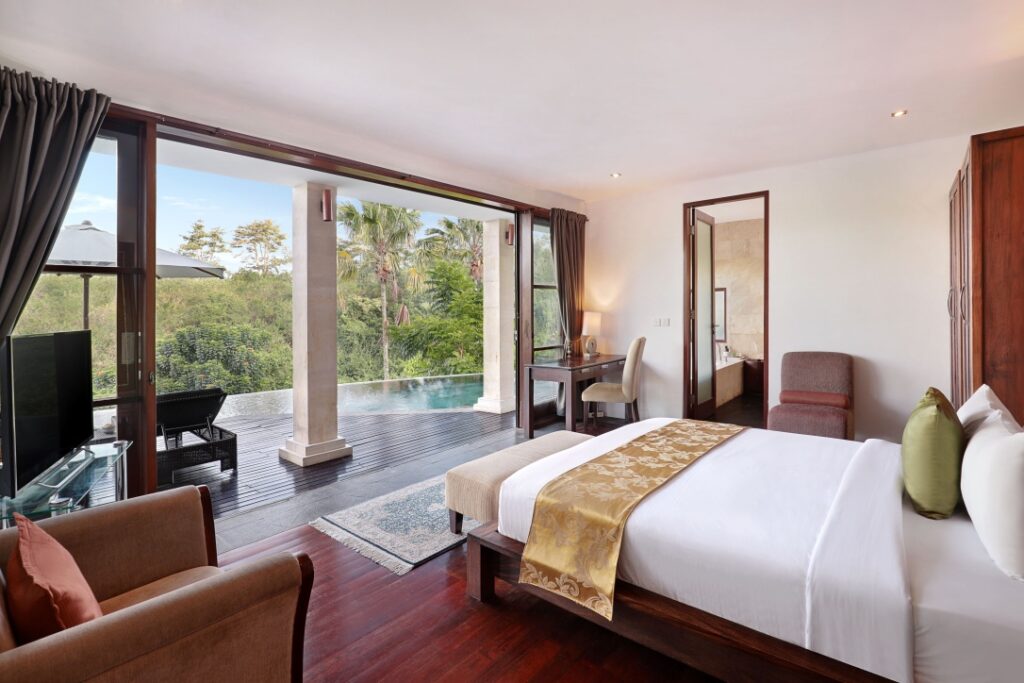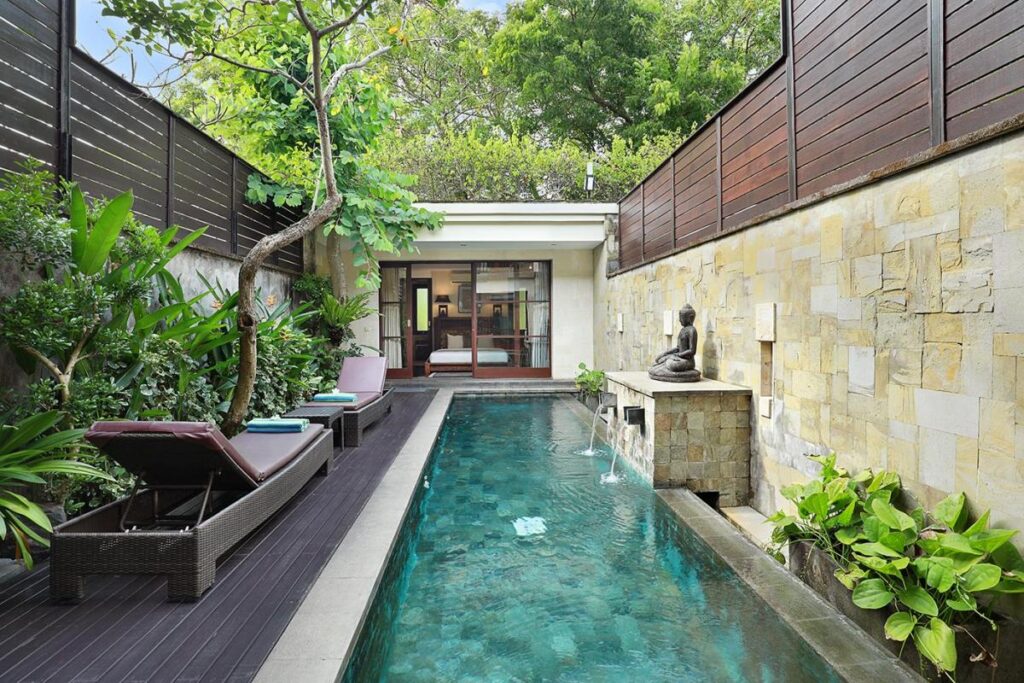 The villas at Gending Kedis Luxury Villas & Spa Estate feature modern décor and views of the tropical landscape. Each villa has a separate living room and a fully equipped kitchen. Gending Kedis consists of one bedroom villas, 2 bedroom villas, 3 bedroom villas & 4 bedroom villas, each with a private pool. It offers comfort, and privacy, in an area of outstanding natural beauty. The resort offers full service, with a restaurant and bar, meeting rooms, spa, fitness center, hair salon and a large lagoon pool.
Facilities and services in villa:
Private swimming pool
Sundeck and loungers
Living dan dining area
Private bathroom with shower dan bathtub
24 jam room services
That's a list of selected villas that must be tried to stay when you want accommodation in Jimbaran. Other villa data that we recommend will be added at a later time.